Ford Used Engines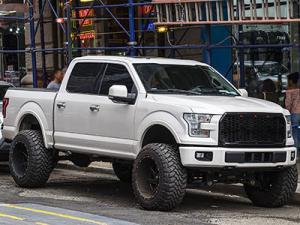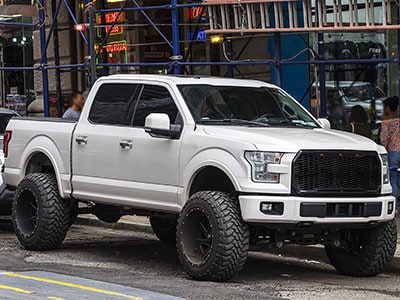 If you're on the hunt for a used Ford engine from a reputable seller at a reasonable price, look no further. Just fill out the form above and Johnny Frank's Auto Parts will help you find the exact used Ford engine you need.
Search for Ford used engines from our large network of used engine suppliers. We inventory many different types of used Ford engines with a warranty up to 3 years.
About Used Ford Engines
Founded well over 100 years ago in 1903, Ford Motor Company is arguably the most iconic American auto manufacturer in the world, and for good reason. Henry Ford introduced modern mass manufacturing practices to the world and was the first automaker to make cars accessible to the public.
Ford vehicles have come a long way since the famous Model T. Today, Ford trucks are some of the most popular in the country, most notably the F-150.
And, with the sporty Mustang, rugged Explorer and commuter-friendly Fusion, Ford vehicles are present in nearly every aspect of the American auto market.
Several Ford engines have been featured in Ward's 10 Best Engines list over the years. These include the EcoBoost DOHC turbocharged direct injection V6, Coyote DOHC naturally aspirated fuel injection V8 and 1.0L EcoBoost DOHC Ti-VCT turbocharged inline-three (I3) engines.
Select Your Used Ford Engine Model Below
Ford manufactures a wide variety of engines, from compact I4 to powerful V8 engines. No matter which model you're looking for, our inventory of more than 80 million parts can provide you with the used Ford engine you need.
Buy a used Ford engine from Johnny Franks Auto Parts and we will help you locate a quality used engine for your vehicle. Our huge chain of Ford parts suppliers have high ethical standards and will ship directly to your home or to the shop where your Ford vehicle is located. We offer the best prices for the best Ford used engine.
Used Ford Engines Frequently Asked Questions
How much do used Ford engines typically cost?
The price you pay for your used Ford engine will vary based on its model, year and condition. However, most of Johnny Frank's Auto Parts customers pay between $300 and $3,000 for a used Ford engine.
Are Ford engines reliable?
While Japanese and some European automakers are known for their superior reliability, Ford is one of the most reliable American automakers.
In fact, a 2018 study from Consumer Reports ranked Ford as the top American car manufacturer in terms of reliability, coming in at 18th place overall.
What is an EcoBoost engine?
EcoBoost engines have been produced by Ford since 2009. Featuring both turbocharging and direct gasoline injection, EcoBoost engines are designed to provide better mileage and efficiency.
According to Ford, the technologies used in EcoBoost engines don't just cut down on wasted fuel — they also allow engines to generate more power.
Why Choose Johnny Frank's Auto Parts for Your Used Ford Engine?
First established in 1910, Johnny Frank's Auto Parts has been around for nearly as long as Ford itself.
While we originally gained notoriety for our selection of more than one million parts, that inventory now exceeds 80 million parts. For our customers, that means that we always have the parts they're looking for at the most competitive prices on the market.
Plus, we carefully select each of our suppliers to ensure both quality and ethical practices. The result is an unparalleled buying experience backed by more than 100 years of experience.