Used Car Parts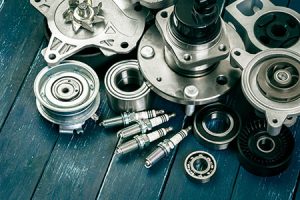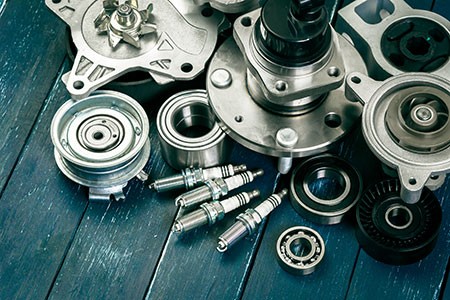 Find Used Auto Parts
Find used car parts for your vehicle.  We carry a huge inventory of auto parts (new and used) for customers to search through.
How Finding Used Car Parts Works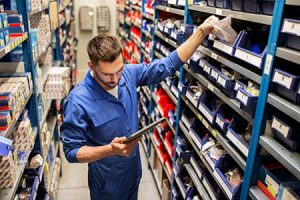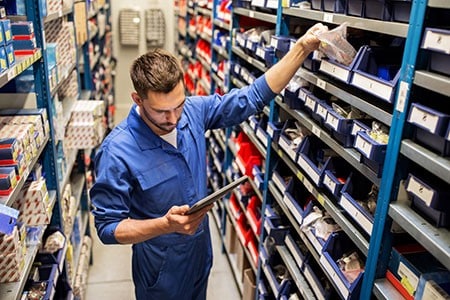 If you need high-quality used car parts at competitive prices, you've come to the right place. Simply complete the form above and start getting quotes on used engines, transmissions and other parts within minutes.
We guarantee the best prices – if you can show us a better deal elsewhere, we'll match that low price for you.
Why Choose Johnny Frank's Auto Parts?
Johnny Frank's Auto Parts is the oldest used car parts company in the country – it's been in operation since 1910. Through a network of sellers, we have access to numerous inventories, and our experienced staff is waiting to find the used car parts you need at the lowest prices.
By using a state-of-the-art computerized inventory system we quickly search through literally millions of auto parts to find the best parts brokers for you.
After you've chosen your broker, we make door-to-door shipping simple no matter where you are in the country. Then you can start to enjoy your seller-provided standard or extended warranty.
At Johnny Frank's, our used car parts are used OEM auto parts at a fraction of the original cost. This is how our family owned business continues to serve customers after more than a century in the business.
Another benefit of working with Johnny Frank's is in the nature of an online service with a network of brokers. Visiting salvage yards or stores will take hours or days of traveling and searching limited inventories.
With us, you simply complete the form on this page and receive quotes within minutes.
Car Parts for All Manufacturers
Johnny Franks Auto Parts has all of the car parts you need to fix or restore your vehicle. If you are searching for compatible auto parts for your vehicle, we have you covered. If you are having trouble finding the right parts at your local auto parts store, then you have come to the right car parts store. We will search our database of parts and find what you are looking for. We have fast shipping, competitive prices, and car parts warranty that all of our customers have a piece of mind when ordering with Johnny Franks Auto Parts.

Many of our new and used auto parts carry a limited warranty. Browse thousands of parts that are in stock, or call our friendly customer service and we will find the correct parts for you.
Why It's Better to Use Factory Used Car Parts
We recognize that you have a choice when you shop for used car parts, and we're glad you've made Johnny Frank's part of your search. Our mission is to offer you the greatest selection at the absolute best prices.
When it comes to used car parts, factory parts are a better option than salvage yard or aftermarket parts. You know that the parts you find with us are made by the experts who specialize in manufacturing components for your specific vehicle.
In contrast, aftermarket and salvage yard parts are not necessarily made by companies that work with your specific vehicle. While they may function in your car, they do not come with the same inspection, company logo and reliability.
If you need used car parts, Johnny Frank's is the solution you've been waiting for. Just take a few minutes to fill in the form up top, and let us search through millions of OEM components. We'll put decades of experience to work for you!