Rebuilt Axles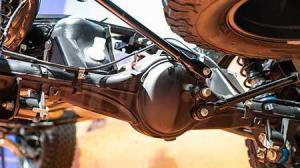 How Finding A Rebuilt Axle Works
Johnny Frank's Auto Parts makes it easy  for you to locate rebuilt axles within minutes. Submit your information using the button below and you'll quickly begin receiving quotes from our network of top-notch parts brokers.
Why Choose Johnny Frank's Auto Parts?
Call 832-353-3474 for a free quote on a rebuilt axle.
Free service to find the right rebuilt axles for your car
High quality rebuilt axles
Our suppliers have high ethical standards to ensure you receive a quality rebuilt axles
Rebuilt axles can be shipped to your home or mechanic's shop
Call us today and we will find you a rebuilt axle
Johnny Frank's Auto Parts got its start in 1910 when two mechanics decided to salvage wrecked automobiles and sell the valuable parts. Since that time, we've continued a service of quality and affordability.
Rebuilt axles (sometimes referred to as rebuilt rear end assemblies) are much more than a metal rod that connects your car's wheels. Axles have multiple components, including a housing, bearings and seals.
The axles in your car transfer power from the engine to the wheels while withstanding the weight of the vehicle and the forces of accelerating and braking. For your safety and your vehicle's performance, it's vital that all of these parts be in excellent condition.
Axles are not inexpensive, especially when they're new. As an important part of your car, they have to meet standards of strength and durability. Fortunately, rebuilt axles give you the safety without the hefty price tag.
Whether you need a rebuilt rear end or rebuilt differentials, you've come to the right place!    With Johnny Frank's you'll never end up with an unsafe rebuilt axle. Our brokers sell OEM and aftermarket parts of the highest quality, and for a price that can't be beat.
Johnny Frank's works with a reputable network of brokers who sell used rebuilt axles and other parts. These sellers have high ethical standards, and you can rest assured that you'll get the utmost in quality from your rebuilt axle.
Once you've accepted a bid from one of our brokers, you can have your used axle shipped to your or to our mechanic anywhere in the country. In addition, our brokers offer warranties, ensuring you get your money's worth from the rebuilt axle.
Simply fill in our parts request form and get ready for a high-quality, affordable rebuilt axle to be delivered to you.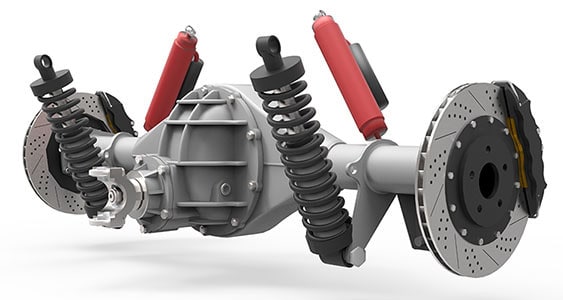 Select an Auto Manufacturer Below