Honda Used Engines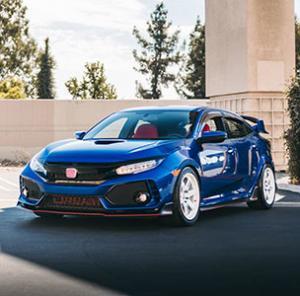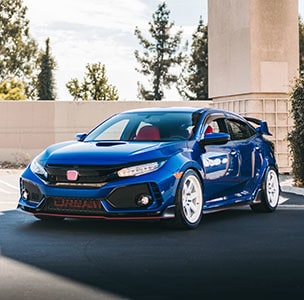 Looking for a high-quality used Honda engine at an unbeatable price? Johnny Frank's Auto Parts can help. Just fill out the form below and we'll search our inventory of over 80 million parts to find the engine you need.
Search for Honda used engines from our large network of used engine suppliers. We inventory many different types of used Honda engines with a warranty up to 3 years.
About Used Honda Engines
Honda is a Japanese auto manufacturer that was first founded more than 70 years ago in 1946. In the beginning, the company consisted of 12 workers building improvised motorbikes in a tiny shack.
After several decades of manufacturing truly outstanding cars, motorcycles, aircraft and more, Honda is now one of the biggest auto manufacturers in the world.
From scooters and generators to jet engines and solar cells, Honda makes a staggering array of products. However, they're perhaps best known for their cars, specifically the Accord, Civic and CR-V.
Honda also holds the distinction of being the world's largest manufacturer of internal combustion engines and makes over 14 million each year.
Select Your Used Honda Engine
From compact inline-four (14) engines to gasoline-electric hybrid engines, Honda's well-rounded engine lineup has something for everyone.
We will help you locate a quality used engine for your Honda vehicle. Our parts suppliers have high ethical standards and will ship directly to your home or to the shop where your Honda is serviced.
Used Honda Engines Frequently Asked Questions
How much will a used Honda engine cost?
The final price of your used Honda engine will depend on its model, year and mileage. However, we've found that most of our customers pay somewhere between $300 and $1,500 for their used Honda engines.
Are Honda engines reliable?
You've likely heard that Honda vehicles are some of the most reliable in the world. As a used Honda engine shopper, you'll also be glad to know that Honda engines are just as dependable.
According to a 2013 report from WarrantyDirect, Honda creates the most reliable engines available. For drivers, this means lower maintenance requirements, a longer-lasting engine and fewer repairs to worry about.
Long story short, when you buy a Honda engine, whether it's new or used, you're buying an engine you can count on for many years to come.
Which Honda engines are the best?
When it comes to Honda, you'd be hard-pressed to find an engine that's not fantastic. If the crème de la crème is what you're after, though, you can narrow down your search by looking at the Honda engines named on Ward's 10 Best Engines list.
Over the years, these have included the:
     K20C1 DOHC turbocharged direct injection I4 engine.
     K24W/120-kW hybrid I4 engine.
     Earth Dreams SOHC VTEC V6 engine.
Why Choose Johnny Frank's Auto Parts for Your Used Honda Engine?
Johnny Frank's Auto Parts was first founded in 1910, making it the oldest auto parts company in the U.S., and decades older than Honda itself.
With more than a century of experience, we know what it takes to help you find exactly what you're looking for at a competitive price. After all, we have an inventory of over 80 million parts so you're sure to find what you need.
Have questions? Our friendly and knowledgeable staff is standing by to help.
If you're ready to find the used Honda engine you're after at a great price, just fill out the form below.